We're very excited to bring you an update on the progress we've made towards LiveCode for FM Native. We have an initial version of the tool which, although not quite ready yet, is getting very close to something we're ready to release.
This video shows a slightly tweaked real-world solution developed by MaJic Solutions Ltd. being run through the tool.
As you can see from watching the video, the process is almost entirely automated. User interaction is only required to drag-drop in the solution file, choose the layouts to convert, choose the initial layout for the native app to display, and set the deployment options.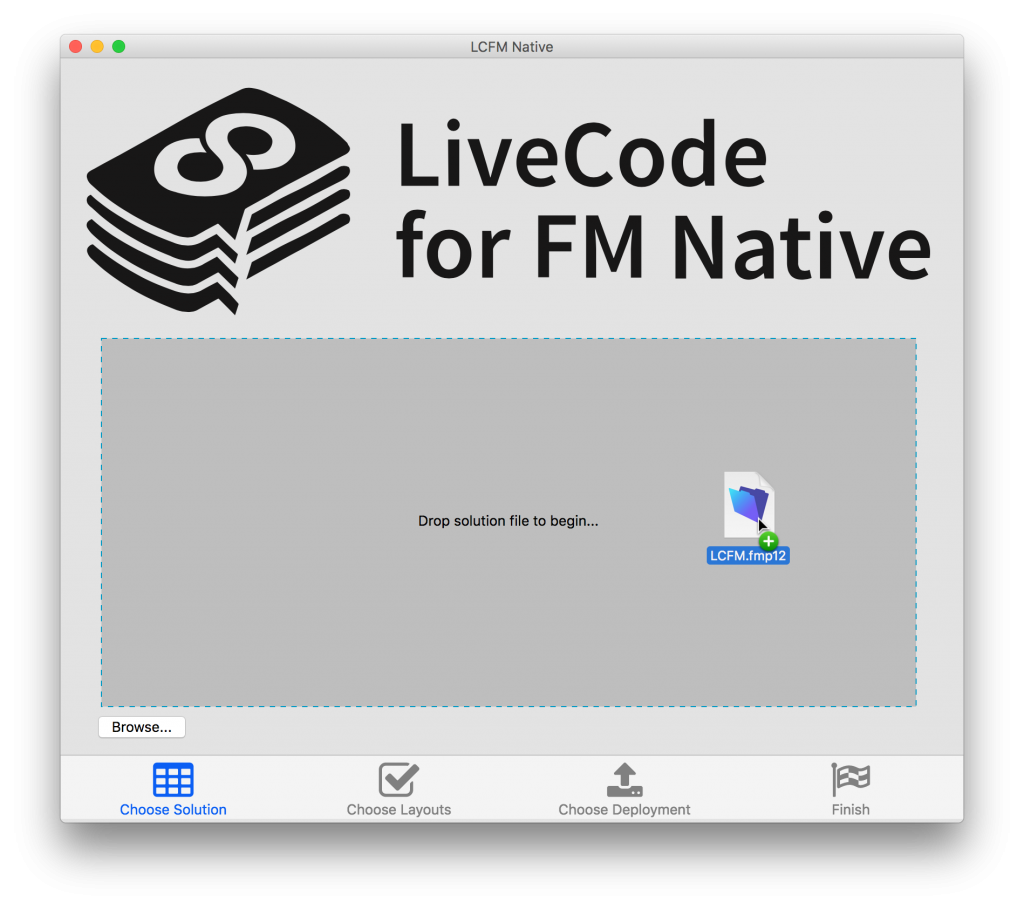 Firstly the solution's DDR is automatically exported, and processed in various stages. Once the layout data has been extracted from the DDR, you can select which layouts to convert.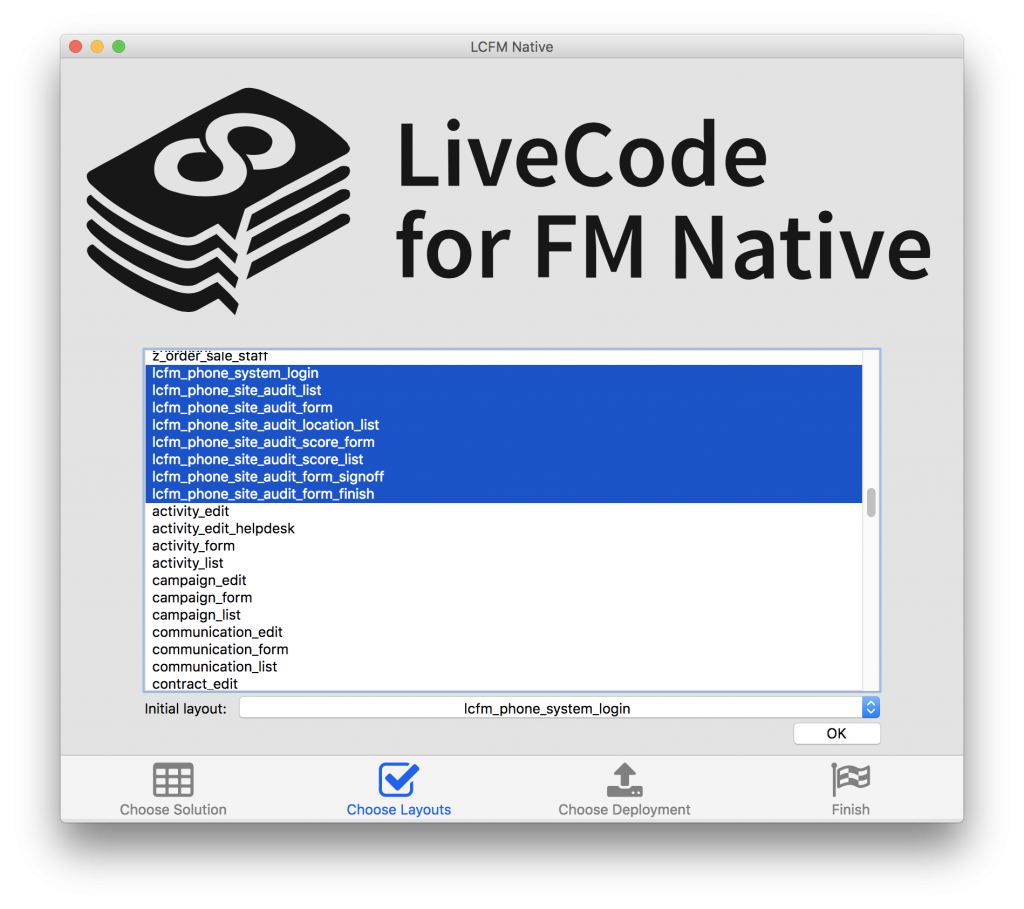 The tool drives the FileMaker UI to extract all the necessary extra information about your chosen layouts which is not available in the DDR.
Once all that data is merged, it is parsed and tailored, and finally turned into an assembly file which is run by our LCFM native virtual machine in a standalone.
The tool provides deployment options to Mac and Android; this will be expanded to target other platforms in the near future. You can choose either to 'test', i.e. run the app on the chosen platform, or to deploy, i.e. build a standalone application for the chosen platform.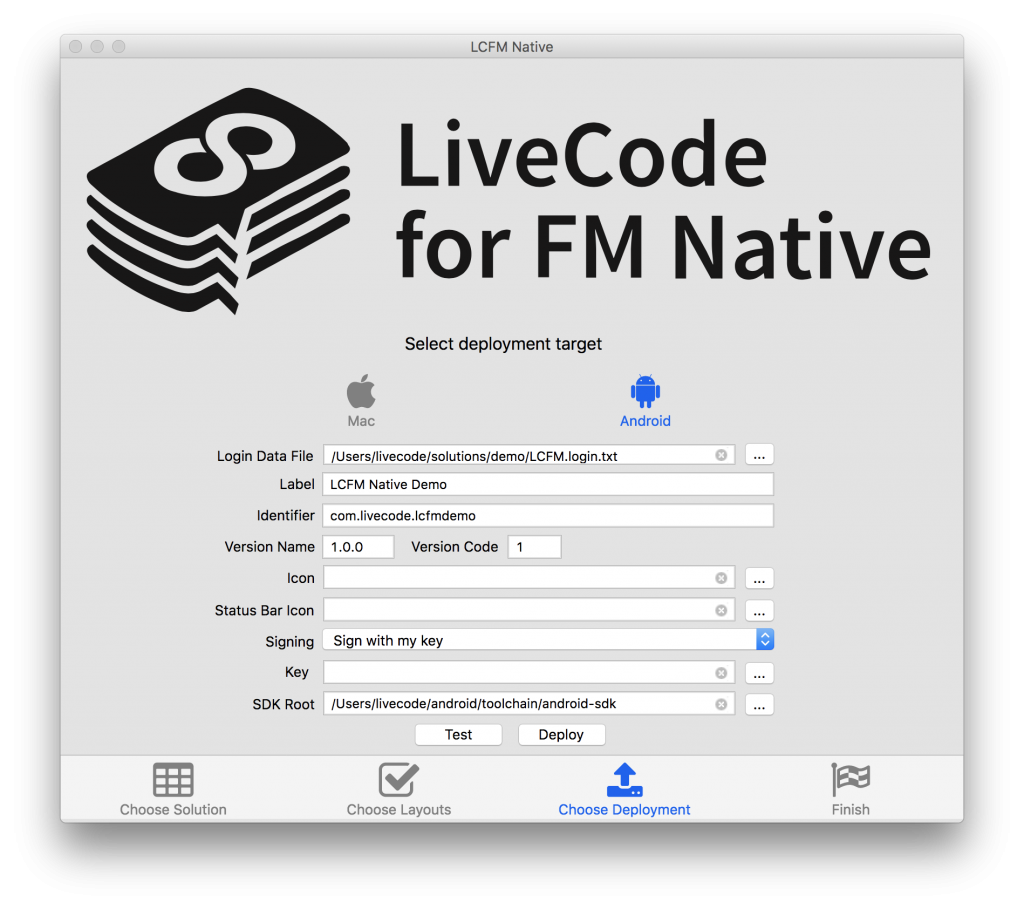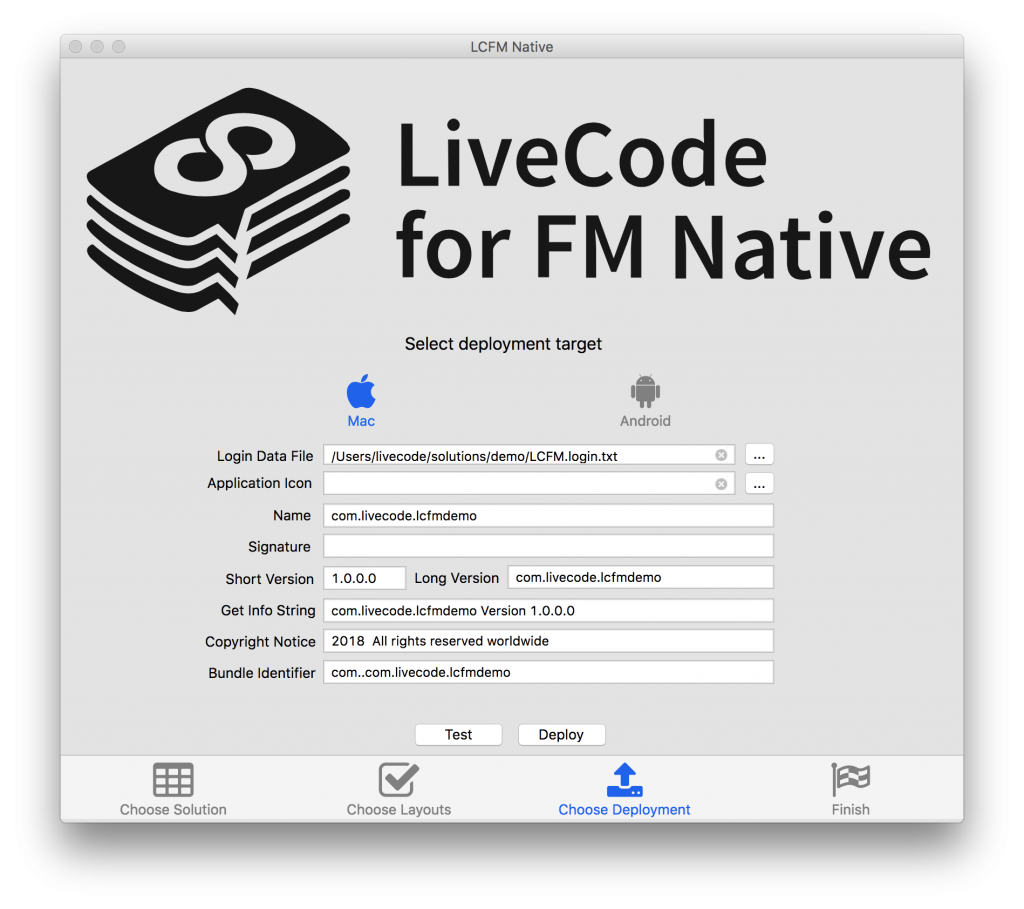 Icons and css styles are displayed consistently across all platforms: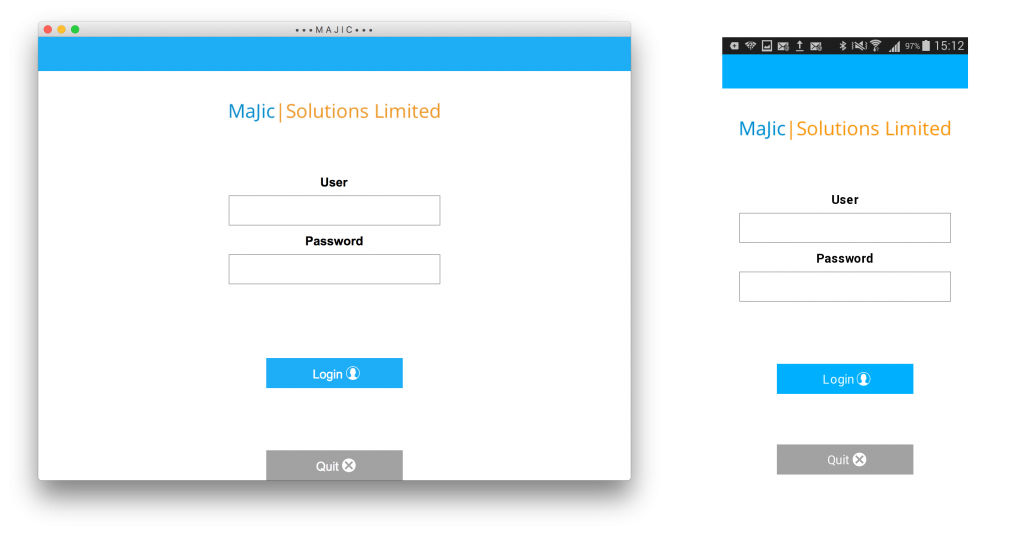 Content scales as in the original solution when deployed to different devices: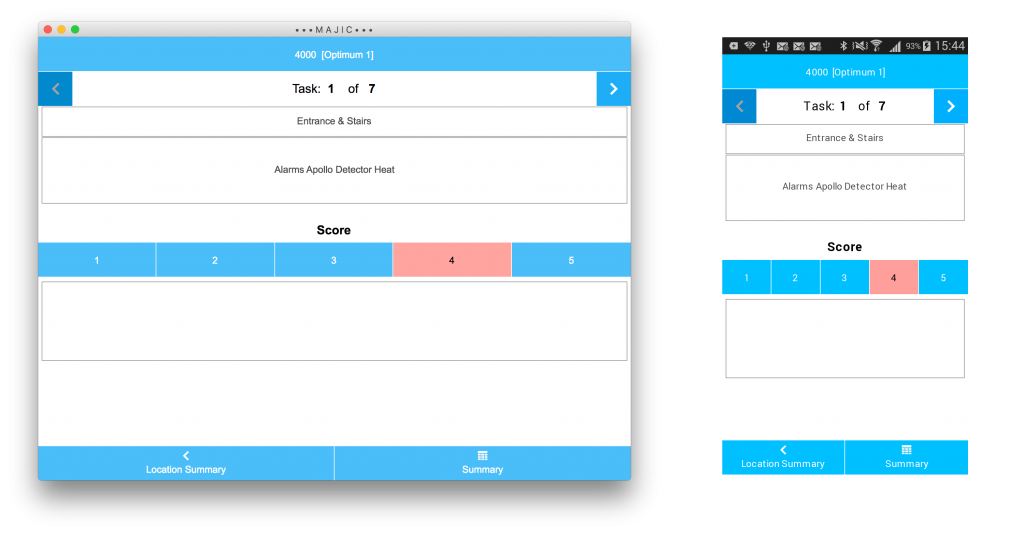 Scrolling lists are automatically equipped with native scrollers: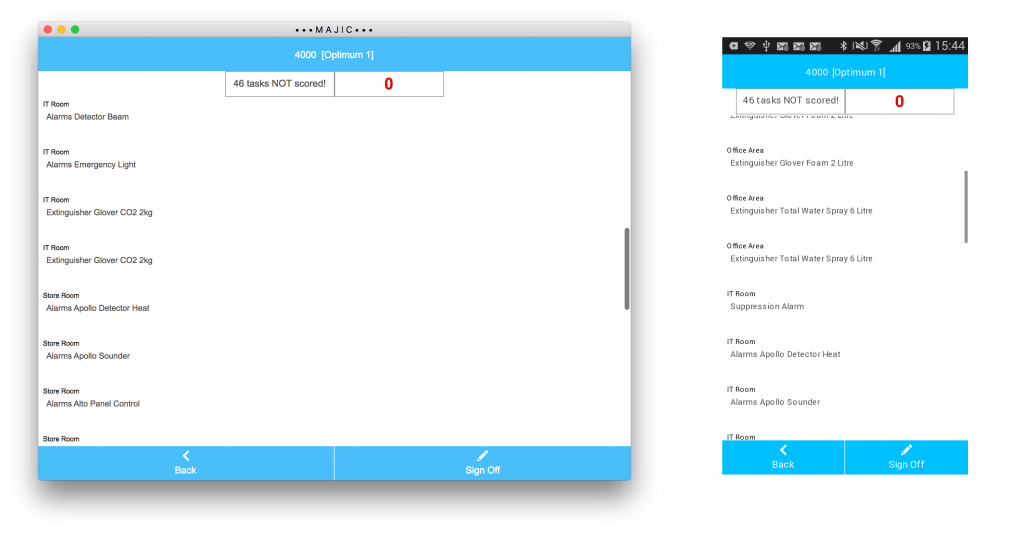 Currently the following features are supported:
– Basic objects and layouts
– Script steps: record navigation, layout navigation, setting fields and variables, find, sort, and custom dialogs
– Script expressions: arithmetic, string manipulations, and get functions
– Other features: CSS styles, SVG icons, native scrollers, header/footer/body/sub-summary parts, conditional formatting, hide conditions, list and form views (edited), merge text fields work, local styled text.
Our goal is 100% coverage of the entire FileMaker feature set, which we will build up to as quickly as we can now.
We're going to FileMaker DevCon 2018
We will be exhibiting at this year's FileMaker DevCon in Dallas, Texas. Come and find us at Booth 18!
Pre-purchase the Beta
If you're in a hurry, you can pre-purchase the LCFM Native Compiler tool here. Please be aware that you will not get anything to download immediately as the tool is still a few weeks away from beta release. Purchasing beta access to the LCFM Native Compiler tool right now will give you access as soon as the first release is ready. You will lock in the beta pricing for the first year of your subscription. You will receive the compiler tool as soon as it is ready, plus a 5 user Deployment Pack for deployment and testing. You will get all new releases as long as your subscription remains current, including the version 1 and subsequent releases. Please be aware that the first beta release is unlikely to cover the entire feature set for your solution – we will be looking for feedback from you to tell us what is still missing so that we can add it as quickly as possible.