We're delighted today to bring you LiveCode for FM version 2.2. In this release, we have completed many features in the Printing implementation, so if your FileMaker solution needs to eg print invoices, it should all work smoothly now. We've also implemented support the Rotated Text and Rotated Image features in FileMaker, added Custom Menusets, and implemented a feature to add headers to a CSV file when exporting. In all we have added 37 features, fixes and enhancements in this release.
Custom Menusets
In this release we've added support for FileMaker's Custom Menusets, on the Mac platform. This means that you can now include custom menus in your app without any extra coding, they will just compile like the rest of your app, helping your end users to navigate easily.

Supported items
We have added support for all the most commonly used menu items and their keyboard shortcuts, with a few still to come in a future release. For a detailed list of what is available please see the release notes for this version, available under the Help menu inside LiveCode for FM. If you use a menu item that is not yet supported it will appear in the list, but will always be greyed out (as for "Zoom in" in the screenshot above).
Enabling Custom Menusets
Turning on custom menusets for your Mac app is as easy as just checking a box: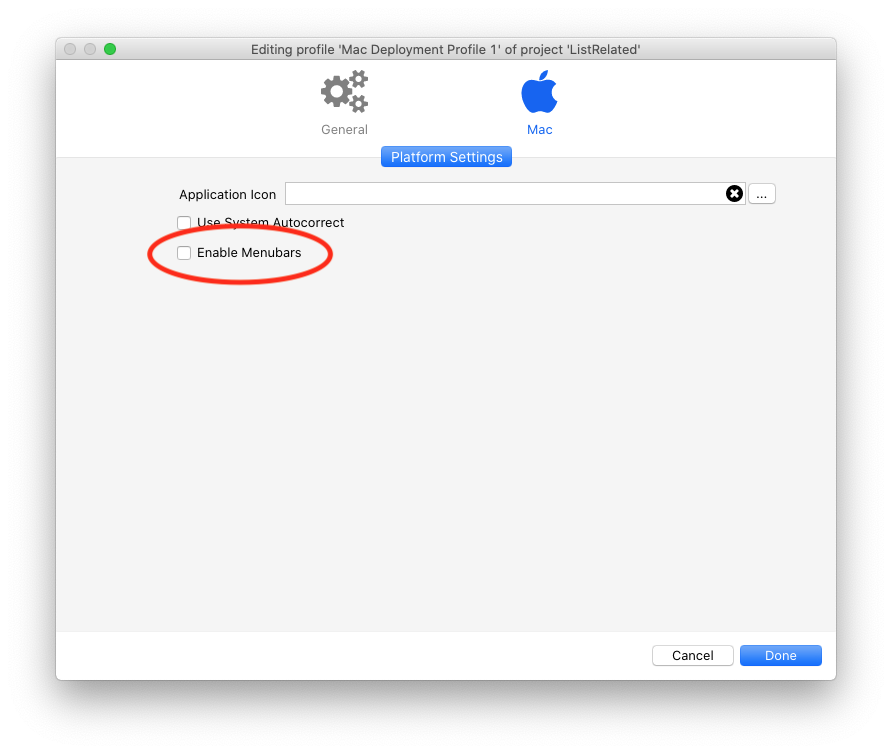 Rotated Text and Images
You can now use vertical text as well as horizontal in your FileMaker solution, and it will translate to your compiled native app.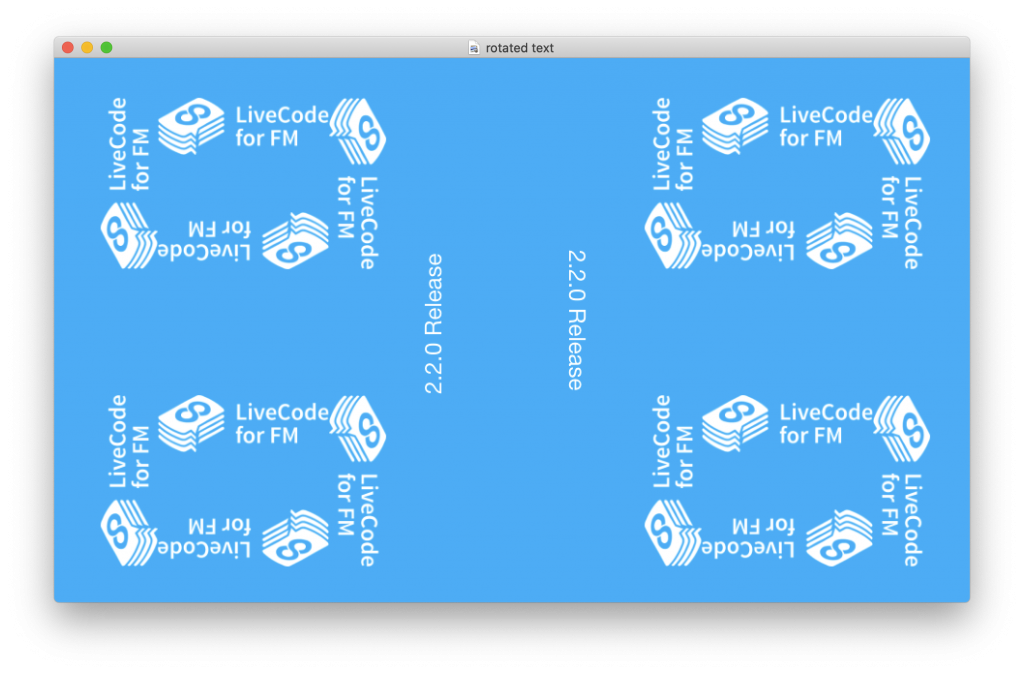 What else is in the box?
There are 37 improvements and feature additions in this version, including:
Support for custom menusets on macOS
Completed field printing implementation
Added printing of radio and checkbox fields
Added printing of button bars
Further printing related fixes
Support for rotated labels/text
Support for rotated images
CSV headers added to export CSV
Fix to ODBC related extraction failure
Performance improvements to Omit Records script step
Correction to tabbing when hidden objects are involved
Delineate fields on active record only
Even more of your FileMaker solutions will now compile to a native app for iOS, Android or Mac, "out of the box". We're looking forward to seeing more beautiful compiled Native Apps translated from FileMaker using LiveCode for FM.
Getting the release
To get the latest version please log in to your LiveCode for FM account and download it. Alternatively, LiveCode for FM should prompt you to update when you next open it. Not yet got an account? Go here to get started with our 30 day free trial.